Not long after General el Sisi of Egypt, in 2013, reversed the CIA's Arab Spring takeover of his country (which had been accomplished via WikiLeaks, internal Egyptian 'assets' and the treasonous 'Muslim Brotherhood' in 2011) and aligned himself with Putin's Russia, "bad things", said to be the work of 'ISIS' (CIA-Mossad) have been happening in Egypt. The following headlines speak for themselves:
THE "SINS" OF SISI:
From Al Jazeera (a CIA front): Putin and Sisi: A Fine Bromance: Blossoming relationship with Moscow is direct result of Cairo's strained relations with Washington. (here)
From Amnesty International (a CIA NGO front): Egypt steps up vicious onslaught against NGOs with arrest of minority rights defender (here)
From Middle East Monitor: Obama: Sisi is taking Egypt away from democracy (here)
From Reuters: China's Xi Visits Egypt, Offers Financial, Political Support (here)
1 & 2: Putin of Russia and Xi of China are both "rock stars" in Sisi's Egypt
3: Obongo? .... Not so much.
THE CONSEQUENCES:
From The Guardian (UK) Egypt plane crash (2015): Russia says jet was bombed in terror attack (here)
From The Independent (UK): Egypt hotel attack: 'Isis flag raised' by men who stabbed tourists at Bella Vista hotel in Hurghada (here)
From The Guardian (UK): Isis mortar kills at least 13 police at Egyptian checkpoint (here)
From Reuters: Egypt Air hijack ends with passengers freed (here)
From Foreign Affairs Magazine (Council on Foreign Relations): ISIS Targets Egypt (here)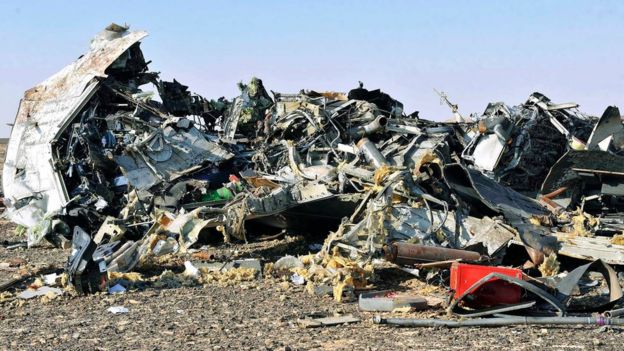 Ground-based terror attacks and downed airliners have hurt Egypt's tourism.
And there are plenty more "bad things" that have happened to Egypt (and its important tourism industry) over the past two years, including this latest case of an airplane falling from the sky -- with an unusually few and cryptically Satanic "66" passengers/crew on board on the 18th day (6+6+6 / USA time) of May -- on its way to Cairo from Paris.
Newsday / Associated Press (NY): EgyptAir plane crashes with 66 passengers, officials say (here)
The Guardian (UK): Loss of EgyptAir flight MS804 is another blow to Egyptian tourism industry -- Egyptian tourism officials had expressed hope that sector might be on brink of recovery after Metrojet disaster (here)
The clincher that really proves that we are dealing with yet another destabilizing false-flag attack is the instant appearance of the usual hands-to-the-face "grieving" crisis actors loudly blaming the government for the loss of loved ones. This is not to say that this latest Air Egypt crash, and so many others like it before (Malaysian Airliner over Indian Ocean, Malaysian Airliner over Ukraine, Air Asia over Java Sea, Russia Metrojet over Egyptian Sinai, German Wings over France etc) were all faked. Though anything is possible, the crisis actors are used to add flavor to the drama and openly blame the targeted government. Even the obviously very real attacks of 9/11/ 2001 witnessed crisis actors deployed on the streets of Manhattan.
Have a look at these current fakers: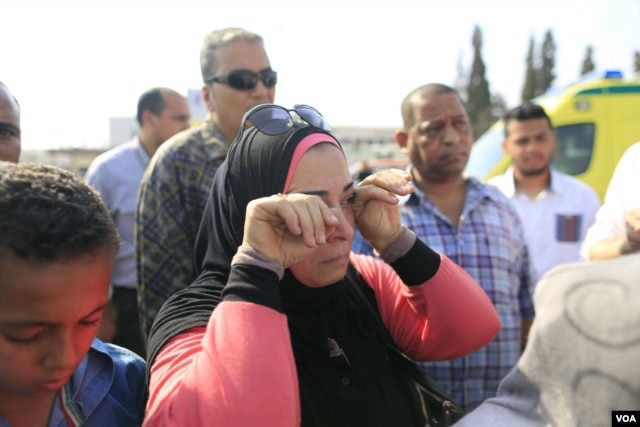 George Sorrows pays $15 an hour for a good hand-to-mouth dry-eyed crying act.
Once one has studied the game plan (read Planet Rothschild), the game becomes very transparent and soooo predicatable. As it was in Iraq, as it was in Libya, as it was in Sudan; and as it currently as it currently is in Syria, and in Brazil, and in Argentina, and in Nigeria, and in Venezuela and in so many other nations; the pattern is clear: defy the New World Order by cozying up to the Russia-China bloc, and "bad things" will happen to you. Having part of your nation (east of the Nile River) fall inside the hoped-for borders of 'Greater Israel' doesn't help matters either!

*
Boobus Americanus 1: ISIS has really been giving Egypt a hard time lately. Two downed planes and a hostage hijacking in just the past seven months.

Boobus Americanus 2: Maybe we shouldn't complain too much about those long TSA lines at the airport.

"Hey %#$@ -for-brainss! The TSsA goon-ssquad issn't there for your protection! It iss your beloved nanny government that is behind the plane attackss in the firsst place."
(Life truly is stranger than fiction.)