REBUTTAL BY
The well-publicized arrest of left wing, billionaire, child rapist and child sex trafficker
Jeffrey Epstein
(cough cough)
has caused the ears of we who have followed the recently silent Internet poster
Q-Anon
for the past 19 months to perk up with renewed interest and hope. Before anyone in normie America had ever even heard of Mr. Epstein, Q had revealed, in no uncertain terms and many months ago, that this previously untouchable, abusive, sex-mad piece of human filth would be going down hard and taking others with him. Lo and behold, now he has -- and Q Anon, after two months of relative silence or just useless posts, has suddenly exploded with juicy hints of what is yet to come.
(here)
And pay no mind to the Fake News reports which name Donald Trump as a "friend" of Epstein's, or that his current Labor Secretary (then controlled by George Bush) helped to negotiate the plea deal with Epstein many years ago. It was the Bush Justice Department which let him walk after that 2007 sham investigation and "work release" deal; and it was the Obongo Justice Department which continued to leave him alone, even after it became clear that he had resumed his evil activities.
It was not until February 6th of this year that the decision to reopen the case against Epstein was made by the Trump Justice Department, headed by the "silent assassin" whom we were all, for strategic purposes, led to believe was "inept" and at odds with Trump -- one Jeffrey Beauregard Sessions. And just two days later, on February 8th, after ordering this very last of many "hits" against assorted bad guys and Deep Staters, Sessions was finally "fired" for his "ineffectiveness." We expect that he will run for, and win, his old Senate seat back in Alabama. Well played Trump. Well played!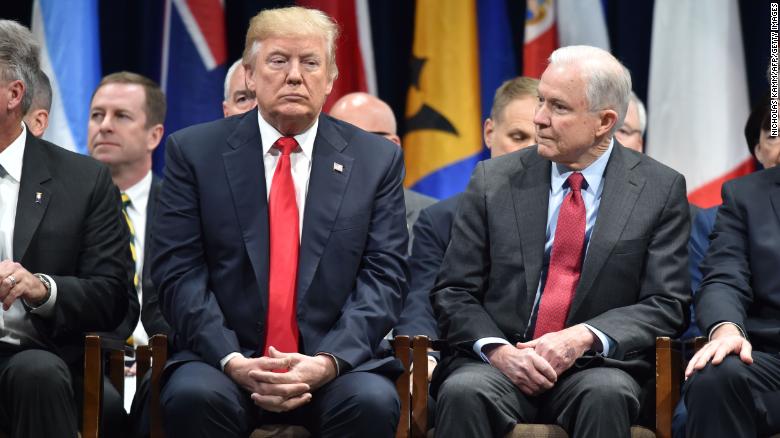 1. Trump's "unhappiness" with Sessions was all part of the show. "Inept" Jeff was 'whacking' bad guys left & right during his tenure -- including Epstein. // 2. If the truth about the evil which took place on "Epstein's Island" comes out, many big names in politics and academia will be following Epstein to prison. // 3. A tweet from House Speaker Nancy Pelosi's daughter gives us a hint of the big shoes now about to drop: " This Epstein case is horrific and the young women deserve justice. It is quite likely that some of our faves (favorites) are implicated but we must follow the facts and let the chips fall where they may -- whether on Republicans or Democrats."

Mirroring Q-Anon -- as he has done on multiple occasions -- Trump, years in advance, before he had even been elected president, also alerted us to what was coming regrading not only Epstein, but also Bill Clinton -- known to have flown to Epstein's perverted island, on Epstein's private jet, on 26 separate occasions. Trump to Sean Hannity in 2015:
"Nice guy (speaking of Bill Clinton) -- uh, got a lot of problems coming up, in my opinion, with the famous island, with Jeffrey Epstein. A lot of problems."
That statement indicates that Trump already knew he would become president, and that he would then order his Justice Department to go after Epstein and his mighty friends and fellow perverts. Trump had previously banned Epstein from his Mar-a-Lago estate because the freaky financier had sexually assaulted an underage girl at the club, according to court documents filed by Bradley Edwards, the lawyer who has represented several accusers.
Given the big names said to be passengers on Epstein's "Lolita Express," this case is so potentially explosive that even the Fake News media won't be able to bury it. Investigative journalist Julie K. Brown of the very "mainstream" and liberal Miami Herald (Epstein also has a residence in Florida), speaking on ultra-leftist MSNBC, said that a "rogues gallery" of very rich, famous and powerful people are now "sweating." Brown:
"These are very powerful people and I think that they're sweating a little bit, especially today. We don't know how much, how deep this went, how far-reaching it went in government, but there have been a lot of names that I could see on these message pads [listing clients] on a regular basis as part of the evidence. These message pads where they would call and leave Epstein messages, such as, 'I'm at this hotel.' Why do you do that, unless you're expecting him to send you a girl to visit you at your hotel? So there are probably quite a few important people, powerful people, who are sweating it out right now. We'll have to wait and see whether Epstein is going to name names."
A self-centered rat like Epstein, given the opportunity to name names in exchange for certain prison privileges, would squeal in a New York minute. But that may not even be necessary if the FBI (by way of the NSA) already has the paperwork, e-mails and texts it needs. Stay tuned, boys and girls. This could get very interesting.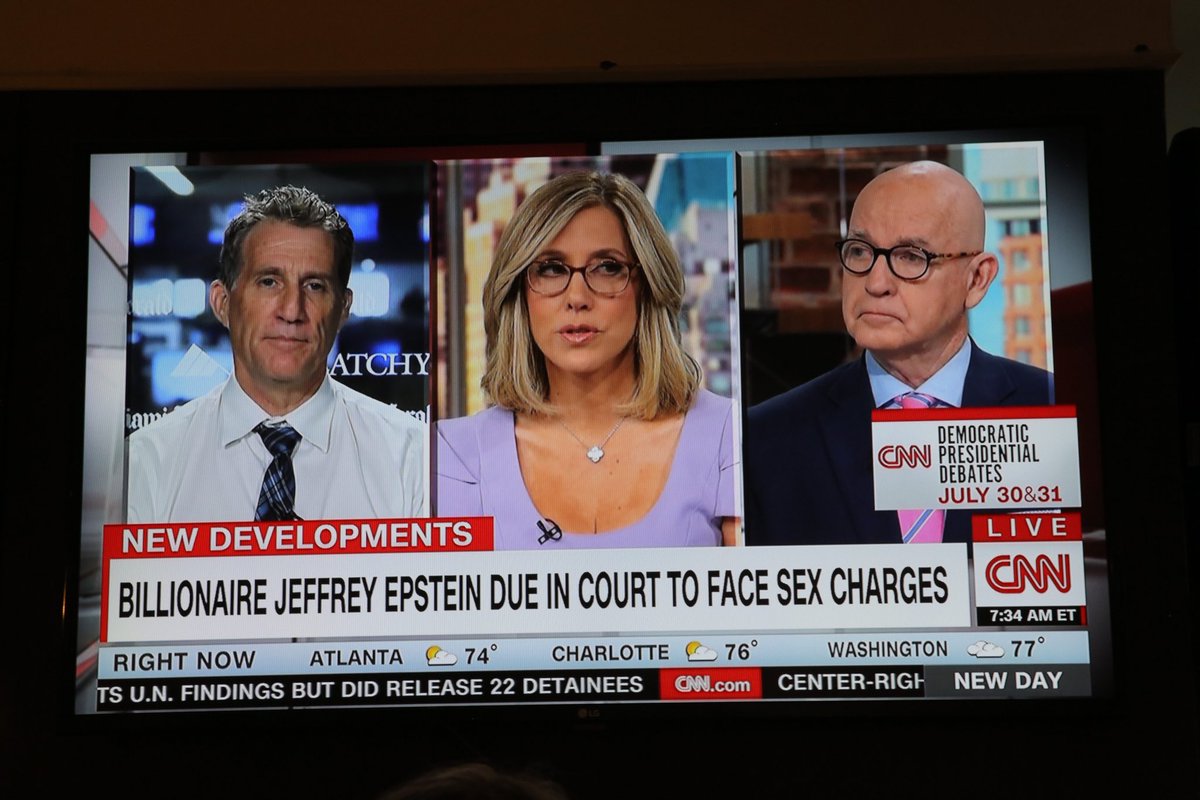 1. & 2. The Fake News cannot ingore the indictments and arrests of big names. // 3. Nervous Bill the rapist and his horrid lesbian-pervert wife are being hunted down by Trump's Justice Department

Boobus Americanus 1: I read in the New York Times today about that billionaire who was trafficking in young girls.

Boobus Americanus 2: I know. They say that some powerful people may soon be implicated in his sex ring.
*
St. Sugar: I told yousse guyss Q-Anon was real!
Editor: I'm still not 100% sold, but this is very encouraging news. Now would be a good time to order and distribute a few copiess of "Q-Anon: The Storm" by "Robert S Smith" --- here

COMMENTS / FEEDBACK / INSULTS / KUDOS
greattomatobubble2@gmail.com