So, given what we have just learned about their history of violence and murder, did anyone really believe that the Reds would just stand down quietly as Hitler became Chancellor of Germany?
"An end to this system"
The ominous 1933 Communist Party poster above clearly suggests that a violent Red revolution against Hitler (5th from left) & Hindenberg (2nd from left) was approaching.
Is it really that hard to believe that the Reds, with their 5 million German supporters at the time, would attempt to trigger a Civil War?
It was the Reds who were desperate for a big play, not Hitler!
That is why an imported Dutch Communist named Marinus van der Lubbe (with some probable accomplices) started the fire. Van der Lubbe (shown above) was caught on the premises. Though he confessed, he refused to name any co-conspirators.
The Reichstag Fire was to have been the start of a bloody Civil War in Germany. Hitler and Hindenberg's swift action and emergency orders averted the catastrophe. Naturally, the Communists shifted the blame to Hitler - a ridiculous accusation that even the anti-Hitler Western media never suggested.
In fact, even many Hitler-hating liberal historians (and these are the folks who love to blame Hitler for EVERYTHING) believe that van der Lubbe did indeed start the fire. Only after the end of World War II did the Reichstag "False Flag" Theory suddenly become acceptable "pop history".
The Communist accusation is just as invalid and slanderous today as it was then. Rothschild's Reds burned the Reichstag.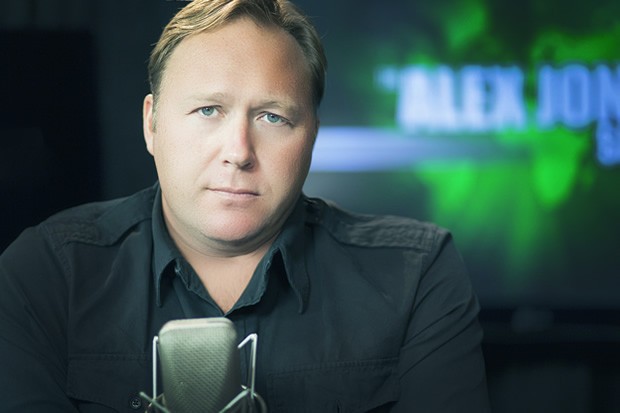 So please, Alex, stop repeating the LIE that Hitler burned down the Reichstag!

COMMENTS / FEEDBACK / INSULTS / KUDOS
greattomatobubble2@gmail.com
Follow our FREE updates on Twitter and / or Friend us at Facebook
* If you haven't already done so, be sure to sign up for our FREE Report & FREE Updates List at bottom of page.
.

DON'T LET TOMATOBUBBLE

GO UNDER!

*
If you like TomatoBubble.com, you'll LOVE ...
You will NEVER hear the REAL story of World War II from this commie-creep, Ken Burns, or his co-conspirator Lynn Novick. But Mike King & 'Sugar's 'The Bad War' will give it to you straight!
"Sugar and I, we don't lie!"
BANNED BY AMAZON!
AVAILABLE AS A PDF OR IN PAPERBACK
Click on ad below to read free excerpt
'I don't believe in conspiracy theories! Go away!"

FREE REPORT & FREE UPDATES!

'How To Respond To An Anti Conspiracy Theorist'

Never again be at a loss for words when some ignoramus tells you:

"Aw that's just a Conspiracy Theory." .

.

No self respecting 'conspiracy theorist' should be without this essential BLOCKBUSTER REPORT!

SIGN UP now and receive a link to the FREE report plus periodic FREE summaries of Historical & Current Events.


Be sure to

CHECK YOUR JUNK / SPAM BOX

in case report doesn't go through.

Submit form below

PLEASE SUPPORT THIS AD-FREE SITE
TomatoBubble.com


Bookmark and share the mind-blowing

TomatoBubble.com!