| | |
| --- | --- |
| The Commissioner of MLB Baseball is Jewish | Bud Selig |
The Commissioner of NBA Basketball is Jewish

*As was his predecessor


Adam Silver

The Commissioner of NHL Hockey is Jewish

*As was his predecessor (then called 'NHL President)


Gary Bettman

| | |
| --- | --- |
| The Commissioner of MLS Soccer is Jewish | Don Garber |
| | |
| --- | --- |
| The Commissioner of NFL Football is NOT Jewish | Roger Goodell |
NFL Football is truly America's national obsession. Yet, in spite of the fact that 30% of NFL team owners are Jewish, the Jews have never been able to install a fellow "Tribesman" as a Commissioner.
What to do? What to do?
Perhaps we can publicly expose some of the misdeeds of NFL players (as if THAT was anything new!) - and then call for Roger Goodell's scalp?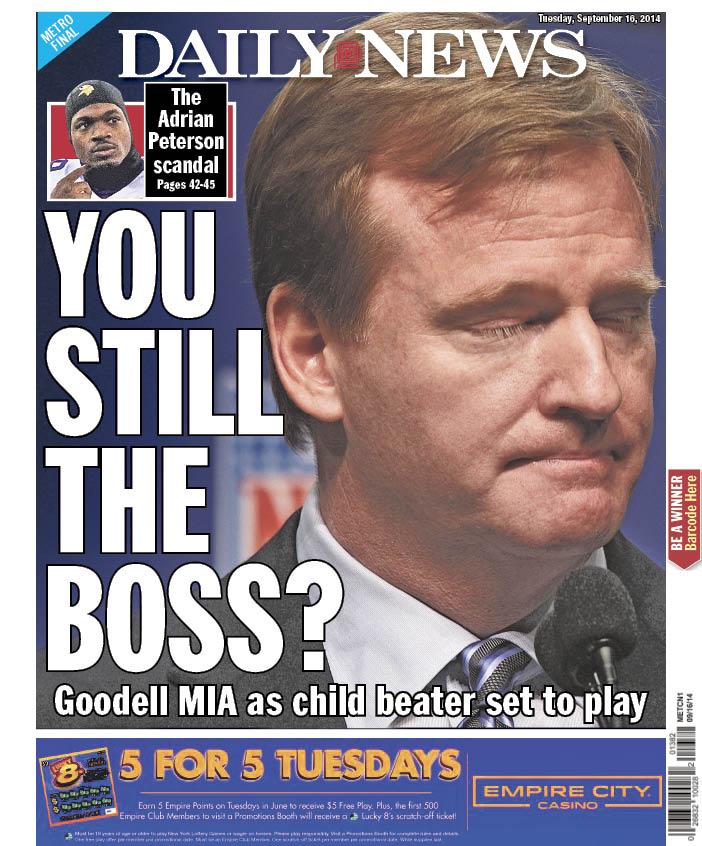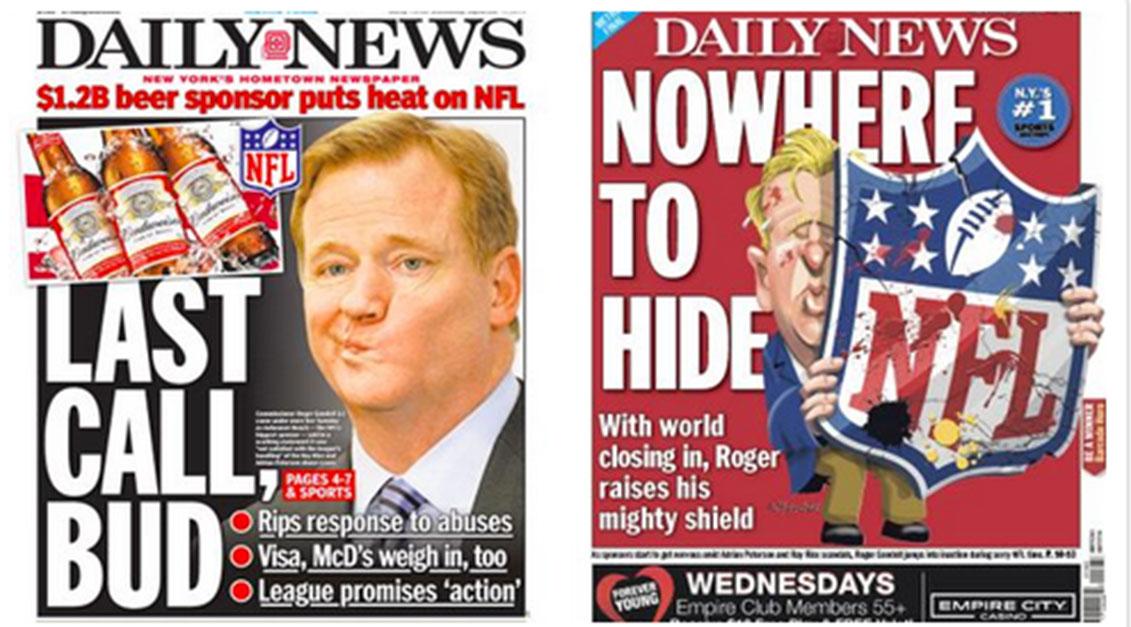 .
The Jew Sulzberger's New York Times, the Jew Zuckerman's New York Daily News, and the Jew Iger's ESPN have all been relentlessly pounding NFL Commissioner Roger Goodell because footballer Ray Rice hit his wife, and footballer Adrian Peterson hit his son with a branch.
The rest of the Zionist run piranha press is following their lead.
But Roger Goodell has no control over the off-the-field actions of 1500 NFL players!
What is the real game here?
If Goodell is forced out, and "the first Jewish Commissioner" or "the first Black Commissioner" takes his place, we shall know what the game was all about - namely, dispossessing Whitey!
Stay tuned to TomatoBubble.com

'I don't believe in conspiracy theories! Go away!"

FREE REPORT & FREE UPDATES!

'How To Respond To An Anti Conspiracy Theorist'

Never again be at a loss for words when some ignoramus tells you: "Aw that's just a Conspiracy Theory." .

.

No self respecting 'conspiracy theorist' should be without this essential BLOCKBUSTER REPORT!

SIGN UP now and receive a link to the FREE report plus periodic FREE summaries of Historical & Current Events.


Be sure to

CHECK YOUR JUNK / SPAM BOX

in case report doesn't go through.

Submit form below

HELP MIKE KING & TOMATOBUBBLE TO STAY ONLINE, PRODUCING AND GROWING!

Stay on top of the world with
1-2 daily illustrated blurbs, delivered to your inbox, is all it takes!
Nearly 1 year's worth of past issues included PLUS full site access!
TO RECEIVE, JUST BECOME A MONTHY SUSTAINING DONOR OF AT LEAST $3
CLICK HERE TO BECOME A SUSTAINING DONOR AND GET TOTAL ACCESS TO THIS SITE!
Napoleon vs the Old & New World Orders (36 pages / 69 illustrations)
The Talented Mr. Putin (101pages / 150 illustrations)
Hitler visits Oprah (120 pages / 200 illustrations)
NWO Forbidden History (1763-2013) (256 pages / 500 illustrations)
The Bad War (115 pages / 230 illustrations)
The God of Logic: Debunking Unscientific Atheism (120 pages / 230 illustrations

The 100 Year Murder! - 37 Nails in the Coffin of the USA (35 pages / 67 illustrations)
President Psycho (25 pages / 46 illustrations)
The Anti-New York Times (1-2 Daily rebuttal articles E-mail to you)

GET YOUR 'PHD.' IN NEW WORLD ORDER STUDIES!
.

250 Years of NWO Conspiracy In Illustrated Blurbs
INCLUDES ALL OF THE WORLD WAR II PAGES ('The Bad War')

SAVED & ORGANIZED FOR POSTERITY!
Read the FREE excerpts of these epic works