Fanatical anti-Russian, anti-Syrian degenerate liar Steven Lee Myers (cough-cough) has become as delusional and he is hateful. So deep is the psychosis of Sulzberger's seditious scribblers that it really appears as though these odious characters are actually beginning to believe some of their own bull-shine! Let's have a look at a few excerpts. Haz-Mat suits on -- into the filthy fraudulence we go:
Myers, Myers, one of the worst liars -- rip out your tongue with a pair of pliers.
Myers: In the winter of 2012, when the civil war in Syria had already consumed tens of thousands of lives...
Analysis: Dadgummit! Stop calling it a "civil war"! It's a proxy war and you bloody well know it. Myers. A civil war is a fight among fellow countrymen (U.S. Civil War, Spanish Civil War, etc). The majority of these imported terrorists are mercenary killers recruited, financed, armed, trained and organized by the U.S. - Israel - Saudi Axis of Evil.
Myers: (In 2012) Vladimir V. Putin, the Russian president, sounded dismissive of Syria's beleaguered leader, Bashar al-Assad, and unconcerned about his future. Mr. Assad, he said, acidly, had spent more time courting leaders in European capitals than he ever had in Moscow.
Analysis: Your snooping reporter here and his feline sidekick scoured the Internet to confirm any such statement from Putin, and we came up empty. Notice that Myers does not use quote marks to indicate what Putin actually said. Sloppy journalistic hear-say.
Myers: "We are not that preoccupied with the fate of Assad's regime," Mr. Putin said then.
Analysis: That is an accurate quote, but for Meyers to take a 3-year old quote out-of-context in order to support his fictional narrative of Putin and Assad having a troubled relationship, shows just how deceitful and desperate he is. Here is the full quote, from a 2012 press conference:
"We are not that preoccupied with the fate of Assad's regime," the Russian president told a press conference. "We understand what's going on there and that his family has been in power for 40 years. Without a doubt, change is demanded. We're worried about something else – what happens next. We don't simply want for today's opposition, having come to power, to start fighting with the current authorities, who then become the opposition, and this continues for ever."
It is interesting how Myers ignores a much more telling, and much more recent Putin quote. When asked, during his recent 60 minutes interview with Charlatan Rose last month, whether Syrian President Bashar al Assad should be forced to go, Putin said: "It's only the Syrian people who are entitled to decide who should govern their country, and how."
Myers: Three years later, the two presidents have bound themselves together in an alliance that reflects not only the urgent priority of salvaging the crumbling central government in Syria, but also each man's eroded standing on the international stage.
Analysis: "Each man's eroded standing on the international stage?" You cannot be serious, Myers! Well, you are a degenerate Marxist-Zionist liar -- so I guess you are. But as even many of your colleagues in the Piranha Press have conceded, Putin is the man-of-the-hour on the "international stage".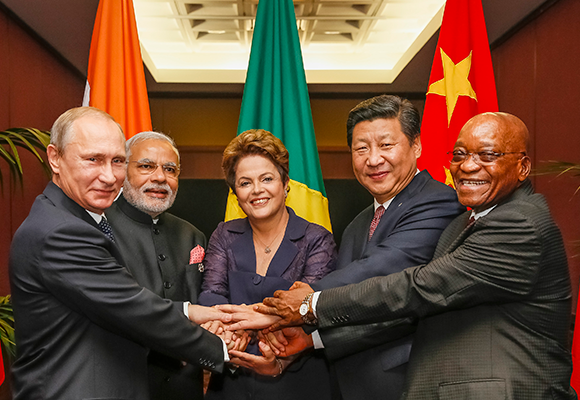 The "international stage" is much bigger than the dying U.S. and already dead Europe.
Myers: Mr. Putin's military has forcefully intervened to shore up Mr. Assad's government in its struggle against an array of insurgents...
Analysis: Oh those naughty, naughty "insurgents". That doesn't sound nearly as bad as calling them what they really are -- MERCENARY TERRORISTS!
Myers: ... but, even as Mr. Assad flew secretly to Moscow on Tuesday night for a meeting to assess the fighting in Syria, the chilly personal relationship between the two men has not changed
Analysis: Pray tell us, Mr. Myers - from a one investigative journalist to another - How did you personally come to know of this "chilly personal relationship" between Putin and Assad? Be specific.
Myers: ... according to officials, diplomats and analysts.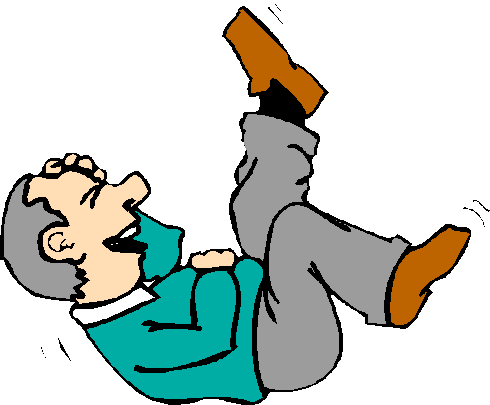 .
.
Myers: By all accounts, the two leaders remain distant and wary of each other.
Analysis: Ah, yes! The time-tested "by-all-accounts" trick -- a staple of Yellow Journalism if there ever was one. "By all accounts" of the specifically cherry-picked "officials, diplomats and analysts" that Myers counts among his "sources".
Myers: The Kremlin in particular has been frustrated by what it sees as Mr. Assad's arrogance.
Analysis: Says who?
Myers: "It's not personal, this whole thing," said Dmitri Trenin, the director of the Carnegie Moscow Center, referring to Mr. Putin's intervention.
Analysis: That's your source, Myers? The Director of the Carnegie Moscow Center -- one of the most notorious Globalist NGO-NWO traitor groups in Russia? You may as well just quote the skanks of 'Pussy Riot', or the hideous hag, Masha Gessen!
Myers: "To them, Assad is not a sacred cow," Mr. Trenin added. "The issue to them is to save the Syrian state, to prevent it from unraveling the way Libya unraveled, Yemen unraveled."
Analysis: Directly speaking, Assad may not be a "sacred cow" for Putin. However, a sovereign and secure Syria is indeed a high priority for Russia. Given the fact that Assad is popular with most Syrians, the difference between the continued rule by Assad and a sovereign Syria is one without a distinction. You see, in a sovereign Syria, the people themselves would keep Assad. So, in essence, Putin is indeed personally committed to Assad because he is personally committed to a sovereign Syria. Nice try, Mr. Tenin and Mr. Myers --- but an epic fail nonetheless.
Myers: That has given hope to those who want to see a negotiated end to the war in Syria and hasten the departure of Mr. Assad himself —
Analysis: Keep dreaming. Assad ain't going.
Myers: ... something Mr. Putin has signaled he is prepared to accept.
Analysis: "Prepared to accept" IF -- repeat -- IF that's what the people of Syria want -- which they don't!
Assad, like Putin, is not without support on "the international stage".
Myers: Others, though, remain skeptical. "Not being wedded to Assad does not mean that they're prepared to negotiate a way for him to go," said a senior administration official in Washington.
Analysis: Finally! A bit of truth. Putin is NOT going to sell out Assad.
Myers: Despite such similarities, the two (Putin & Assad) have strikingly different backgrounds and temperaments that have precluded a close bond, the officials and analysts said.
Analysis: UNNAMED "officials and analysts". It's bad enough that Myers cherry-picks his "sources", but it seem that he also has a tendency to cherry-pick imaginary ones as well.
The "diplomats and officials" of Myers' imagination.
Myers: even as the events in Syria and beyond have forced them together. Mr. Assad, the awkward son of an authoritarian leader, ...
Analysis: "the awkward son". What is that supposed to mean? You ain't exactly Clark Gable either. Mr. Myers.
Myers: ..... Mr. Putin, a former intelligence officer, .....
Analysis: KGB! ---KGB! --- KGB! We knew that was coming! How childish.
Myers: "There's not much chemistry in the relationship," said one long-serving Western diplomat in the region.
Analysis: "Not much chemistry" -- so says yet another cherry-picked and unnamed "long-serving diplomat". Perhaps Assad should send some flowers to Putin.
Myers: Mr. Trenin, of the Carnegie Center, described Mr. Putin's relationship with Mr. Assad as based on coinciding interests as much as ideology or values. "it remains essentially transactional, rather than values-based or strategic."
Analysis: Carnegie's Traitor Trenin, again. Ignore.
Myers: Mr. Putin's primary goal in Syria, as he laid it out in remarks at the United Nations last month, has been to prevent the toppling of another sovereign state in the Middle East by what he considers foreign interference...
Analysis: No, Myers! It's not what Putin "considers" foreign interference. It's what IS foreign interference! Tell the truth, dammit!
Myers: A secondary purpose, though, has been to reassert Russia's re-emergence as a crucial player in the Middle East and beyond, forcing through military action an easing of the diplomatic isolation imposed on Mr. Putin after events in Ukraine.
Analysis: Myers, PLEASE -- don't even get us going with that bullshit about "the invasion of Ukraine"! Sugar is getting old and is already at risk of getting a heart attack from reading Sulzberger's Slimes every day.
Myers: At the same time, they emphasized their united front against terrorists, which is how both characterize not just the Islamic State but all armed opponents of Mr. Assad's government.
Analysis: And don't us started on this "bad terrorists" vs, "moderate terrorists", either!
Myers: The question now is whether Mr. Putin can press Mr. Assad to accept a negotiated end to his rule.
Analysis: Myers; get it through your skull. Putin is not going to press for anything that the people of Syria do not want. Give it a rest already.
Myers: Mr. Assad has, in fact, proved at times to be a reluctant partner in Russia's efforts to end the conflict. He has stood up on many occasions to the Kremlin, to the extent that diplomats and analysts say it has irritated Mr. Putin.
Analysis: There go those "diplomats and analysts" again.
Myers: "I think they know how confused the Assad regime is, and they're frustrated by it," said Andrew J. Tabler, an expert on Syria at the Washington Institute for Near East Policy who has followed the conflict closely, referring to the Russians.
Analysis: Andrew Tabler (cough-cough) of the 'Washington Institute for Near East Policy'?! Those Globalist-Zionist madmen still want to blow up Iran! Do you ever talk with any normal people, Mr. Myers?
Myers: After the failure of talks, Mr. Putin summoned Syria's foreign minister, Walid al-Moallem, to Moscow in late June, for a meeting that was described as tense.
Analysis: "a meeting that was described as tense" --- described by who, exactly? (Myers doesn't say)
"Psssst! The meeting was tense."
Myers: It was then, evidently, that Mr. Putin began laying the groundwork for the military intervention. That appears to have given him far more leverage over Mr. Assad, something analysts said could weaken Mr. Assad's standing at home by emphasizing his junior status to Mr. Putin.
Analysis: Wrong again. Assad remains popular as the Syrian army continues to do the bulk of the heavy lifting -- only now, with Russian air cover. A final victory will only enhance Assad's standing.
*********
No more to say about this piece, dear reader. Dissecting liars like Myers is as exhausting as it is frustrating.
Boobus Americanus 1: I read in The New York Times today that Putin and Assad don't get along too well.

Boobus Americanus 2: Hopefully, Putin will convince Assad to step down after the civil war is over.

***
"It'ss none of America'ss damn businesss who runs Ssyria! You frickin' butt-headss!"
(Sugar, come take your meds, sweetie.)

COMMENTS / FEEDBACK / INSULTS / KUDOS
greattomatobubble2@gmail.com