The tricky thing about fighting cancer is that if you don't kill all of the cancer cells, the deadly disease will return. As it is with cancer, so too it is with Globalism. Unless all of the cancer cells (agents and dupes) are uprooted and killed, the seemingly recovered patient will ultimately succumb once again.
Unless every last cell is killed, the threat remains.
*
Funded by western bankers (cough cough), the cancer returned with a vengeance to Tsarist Russia in 1917 -- a full 12 years after the 1905 Communist Revolution had been put down and its leaders arrested or exiled.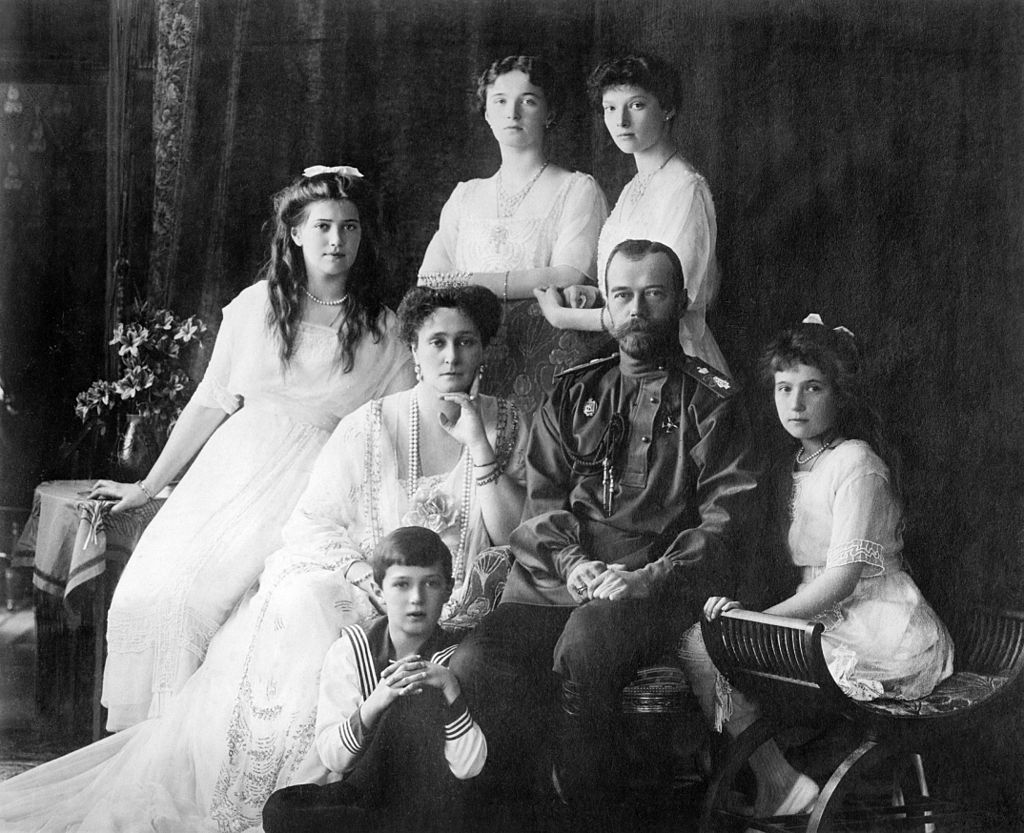 The Czar was able to put down the 1905 Revolution (Image 1). When the domestic cancer returned in 1917, it cost him and his entire family their lives.
*
Funded again by western bankers (cough cough), the cancer (in the form of FDR 1932) returned with a vengeance to the United States -- again, 12 years after the Globalism and Marxism of Woodrow Wilson had been thoroughly repudiated and reversed with the 1920 'America First' election of President Warren G. Harding and Vice President Calvin Coolidge.
After enjoying the benefits of consecutive 'America Firster' Presidents, FDR was installed in 1932. America hasn't been the same country ever since.
*
Funded again by western bankers (cough cough) and the CIA, the cancer (in the form of the 2014 coup) returned to Ukraine -- just 4 years after pro-Russian Viktor Yanukovych was elected President.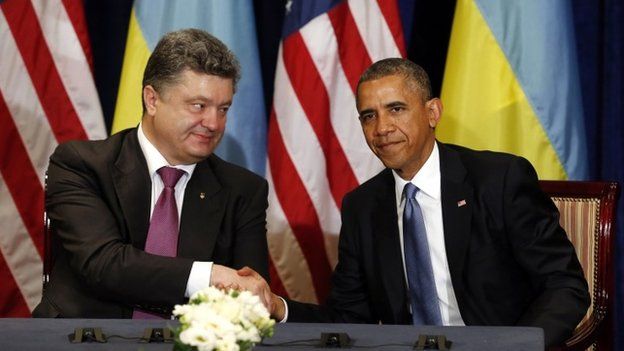 Ukraine and Russia were building a warm and mutually beneficial relationship (Image 1) -- but then the cancer, fed from the outside, came back to Kiev.
Now, more than 10 years after the South American giants of Brazil and Argentina, socialist and corrupt though they may very well be, killed the Globalist scheme to establish the Free Trade Area of the Americas (FTAA), both countries are in danger of being sucked back into the orbit of evil -- as this double-dip coverage in Sulzberger's Slimes clearly reveals to those of us who monitor these developments.
Argentina:
From the article:
"The United States stands ready to work with Argentina through this historic transition in any way that we can," President Obama said at a news conference Wednesday with the Argentine president, Mauricio Macri."
As we exposed in our Anti-New York Times piece of March 16, Argentina's brand new President, Mauricio Macri, is an Ivy League globo-boy, recently puffed-up by CBS's '60 Minutes'. That's why Obongo went to Argentina to "repair relations" with Argentina; and it is also the real reason why the U.S. is "opening up" to Castro's Cuba.
Now that Putin's girl in Argentina is gone, wonder-boy Macri is being puffed-up by Globalists and their media mouthpieces.
Brazil:
From the other article:
"Political leaders are bracing for more revelations to emerge that could further tarnish a broad spectrum of Brazil's political class. Among the 594 members in Brazil's Congress, 271 face serious charges."
The revelations of these scandals (real or not) as well the convenient outbreak of "the Zika virus" (real or not) and many other anti-Brazilian moves have all been engineered by the Globalist hand. The goal for Brazil is the same as it was for Argentina -- to replace an independent-minded socialist President / government with a cancerous New World Order socialist President / government. Should this project succeed, it would only be a matter of time before the FTAA, or some watered-down variation, is reintroduced.
Yes indeed; unless you mercilessly kill every last one of its cells, Globalism, like cancer, never quits.

Throwing bricks at BRICS -- the Globalists are trying to stir up a "color revolution" in Brazil so that they can bring back the FTAA scheme.
*
Boobus Americanus 1: I read in The New York Times today that big changes are happening in Argentina and Brazil.

Boobus Americanus 2: Yes. Brazil especially seems to be going through turmoil.
"Nothing is what it sseems, Boobuss. It's all one big frickin' consspiracy!"
(Yes it is. Once you know the code, seemingly unrelated and complex world events become very easy to read.)